Stratngo Consulting is an association of ESSEC Business School specialized in strategy consulting. Founded in 2015, our organization aims to support public interest projects on four expertises : education, health, solidarity as well as the environment. This is the reason why all our services are offered only to non-governmental organizations, which makes Stratngo Consulting the first French Pro-Bono consulting association dedicated to NGOs. Various consulting missions are conducted each year with a scope that extends to strategy, finance, organisational structure, communication, and so on.
With Stratngo, you will have the assurance of working with a dynamic and organized team. Our consultants are driven by a genuine interest in NGOs and will be assigned to a single project in order to meet your needs and successfully complete the missions.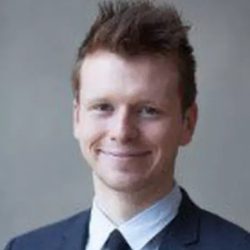 " Stratngo Consulting was created in 2015. At this time we were looking for ways to put in application what we were learning at ESSEC as student. We noticed that NGOs however have real needs and few budget for hiring consultants.
With friends, we thus decided to create Stratngo Consulting which aim is to provide strategic consulting services to non-profit organizations (growth strategy, performance improvement, cost structure, development of new offers, international development, strategic marketing, etc.). Since the creation, the association is growing each year thanks to members and alumnis. "
Stratngo Consulting, an association of multilingual consultants dedicated to helping associations that promote the values they support.
Share of multilingual consultants
Members of the association
The members of our association follow parallel professionalizing study programs at ESSEC Business School. These programs allow them to train on several expertises, which allows us to offer you consultants who perfectly understand your needs and your field.
All committed to supporting nonprofits in improving their services, the association is organized around 5 divisions :
Each consultant and project manager is engaged in a mission for a particular area of expertise. Therefore, each of them takes time on a project which represents his values.
Board
Project Managers
Strategy Consultants
Board
Project Managers
Strategy Consultants
Board
Project Managers
Strategy Consultants
CMI is a strategy consulting firm that supports the activities of Stratngo Consulting. This partnership allows our consultants to reinforce their skills and to acquire an efficient methodology in our different fields of expertise. Beyond technical skills, it allows our consultants to maintain a rigorous approach with our clients.